COVID-19 disinfection innovation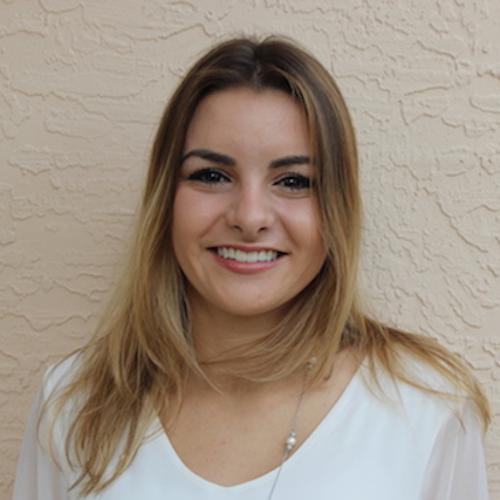 Aleksandra
New modes of disinfection are paving the way for a futuristic sci-fi lifestyle consisting of drones and autonomous vans spraying disinfectants into the streets and other spaces. Instead of invisibility cloaks and time travel machines, new materials will coat surfaces to actively repel and inactivate viruses, providing us a constant layer of protection.
---
The COVID-19 pandemic has changed all of our lives in immeasurable ways, with many of these effects surely remaining long after the Pandemic subsides. From the way we think about viral transmission to our daily hand washing routine and cleaning methods, our everyday lives have been altered to revolve around cleanliness. It seems like anything you touch nowadays is a potential risk and that large social settings—the ones we used to all love to immerse ourselves in—are hazardous to our health. While all of us have been focused on adjusting to our "new normal", a silent revolution has begun in the background: a disinfection revolution. In the past few months, some brilliant minds around the globe in industries and academia have been profoundly engaged in creating new technologies to sanitize important establishments such as hospitals and food factories. These technologies are revolutionizing our approach to cleaning large and heavily trafficked spaces that possess a great source of infection such as airplanes, metro stations, and schools. The future of disinfection has indeed arrived. Forget flying cars! New modes of disinfection are paving the way for a futuristic sci-fi lifestyle consisting of drones and autonomous vans spraying disinfectants into the streets and other spaces. Instead of invisibility cloaks and time travel machines, new materials will coat surfaces to actively repel and inactivate viruses, providing us a constant layer of protection.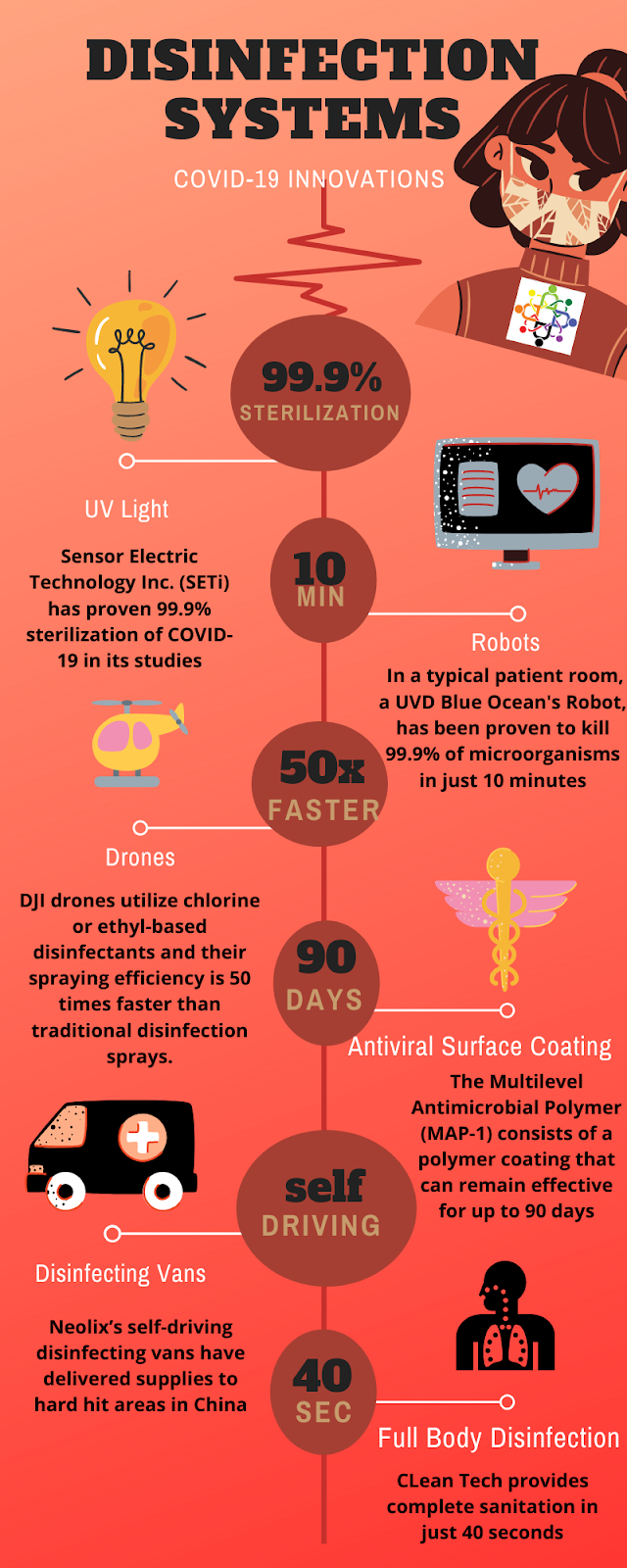 UV Light
UV Light technology is seen as one of the most promising disinfection technologies in the fight against the spread of Coronavirus. It's one that has been around for decades and has mainly been used by hospitals for disinfecting surgical tools and spaces, but now it is being looked to as a means of sanitizing our public spaces such as schools, offices, and gyms. UV disinfection harnesses the power of UVC light, which is in the range of wavelengths considered germicidal—able to inactivate microorganisms such as bacteria and viruses by damaging their genetic material. A recent study by the National Emerging Infectious Diseases Laboratories (NEIDL) at Boston University and Signify found that UVC radiation yielded complete inactivation of the virus in just seconds. While UVC has been the standard of UV disinfection for decades, new advances in its light technology have emerged amidst the Pandemic. For instance, Sensor Electric Technology Inc. (SETi) has proven 99.9% sterilization of COVID-19 in its studies using its Violed Technology. This technology combines UV LED light with semiconductors and inactivates viruses in much the same way as traditional UVC. Amazon has also joined the arms race of disinfection solutions by creating a UV-Light robot to be used to disinfect its warehouses and Whole Foods Markets. However, UVC is not without its own drawbacks; prolonged human exposure to UVC light has been linked to skin cancer and eye damage. In order to minimize risks to humans, Columbia University's Center for Radiological Research and Japan's Kobe University have conducted studies on the use of "Far-UVC", which has been shown to be harmless to humans yet still inactivates microbes such as the coronaviruses that cause the common cold.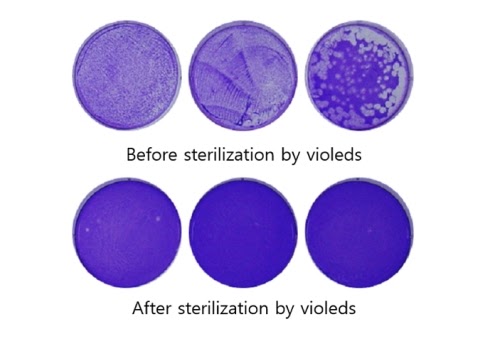 Credit: Business Wire
Disinfection Robots
One of the most rapidly expanding advancements in disinfection is the use of autonomous machines to disinfect hospitals, schools, metros, offices, and other spaces while minimizing human exposure to the virus. In addition to Amazon's UV Coronavirus killing robot, Danish manufacturer Blue Ocean Robotics has been heavily manufacturing their UVD robot to more than 40 countries since the advent of this Pandemic. In a typical patient room, it has been proven to kill 99.9% of microorganisms in just 10 minutes and it is now being looked into for use in other public spaces all around the world. Xenex has also created an innovative UV germ-zapping robot. It is the only company to create a pulsed Xenon UV device that is considered more environmentally friendly than other UV devices while still deactivating the virus in just five minutes. Even the very air we breathe is being converted to disinfectant. Sterisafe's STERISAFE PRO is a fully automated, mobile disinfection robot that can sterilize whole rooms while being controlled remotely by a tablet. It is proven to be 99.9% effective in removing COVID-19 from various surfaces. It works by converting ambient oxygen to ozone that will infuse the room to kill any specimens and then reconverting that ozone back to oxygen when it is done, making it safe to return to any room that was sterilized. To minimize the disparities between human versus robotic cleaning, the Nanyang Technological University of Singapore has developed the eXtreme Disinfection roBOT (XDBOT), which can be operated wirelessly via laptop or tablet. This machine uses Light Detection and Ranging (LIDAR) and a wireless camera to semi-autonomously navigate a landscape. It has a robotic arm that mimics a human one for hard to reach places such as door handles and light switches. Its 8.5-liter tank can carry a variety of disinfectants and its electrically charged nozzle ensures a broader and further spread of disinfectant. For quick, whole room disinfection, Nevoa's Nimbus is a machine that can be operated remotely via tablet and produces a dense cloud that distributes pathogen killing solutions to every corner of a room.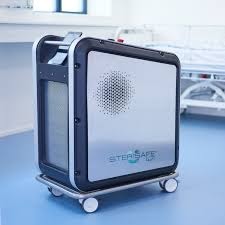 Credit: Sterisafe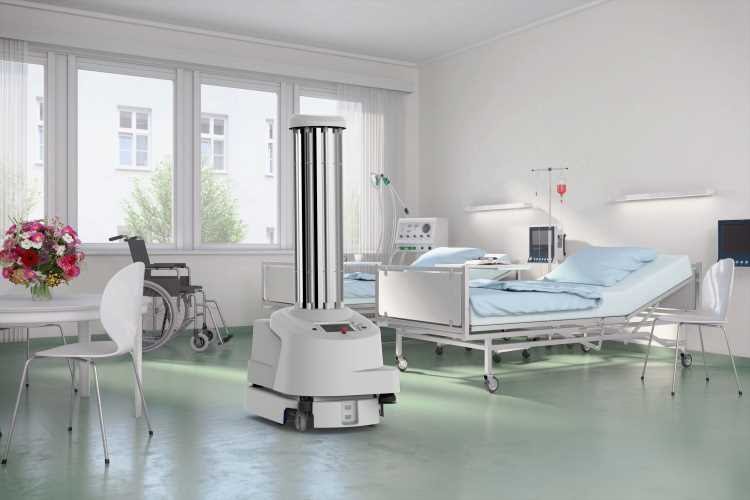 Credit: International Federation of Robotics
Drones
Digital Aerolus was the first of its kind to create an indoor drone that utilizes UVC light to inactivate the virus. These industrial drones do not use GPS or external sensors, which allows them to operate safely within indoor spaces. The drones are considered semi-autonomous since they are controlled by a pilot in First-Person View (FPV) along with their designed Mind of Motion Framework and Folded Geometry flight Code (MMF and FGC) to navigate rugged indoor landscapes. Likewise, DJI is converting its drones originally used for agricultural practices into disinfectant spraying drones. These drones utilize chlorine or ethyl-based disinfectants and their spraying efficiency is 50 times faster than traditional disinfection sprays. This technology is currently being used in China to target factories, residential areas, hospitals, and other public spaces.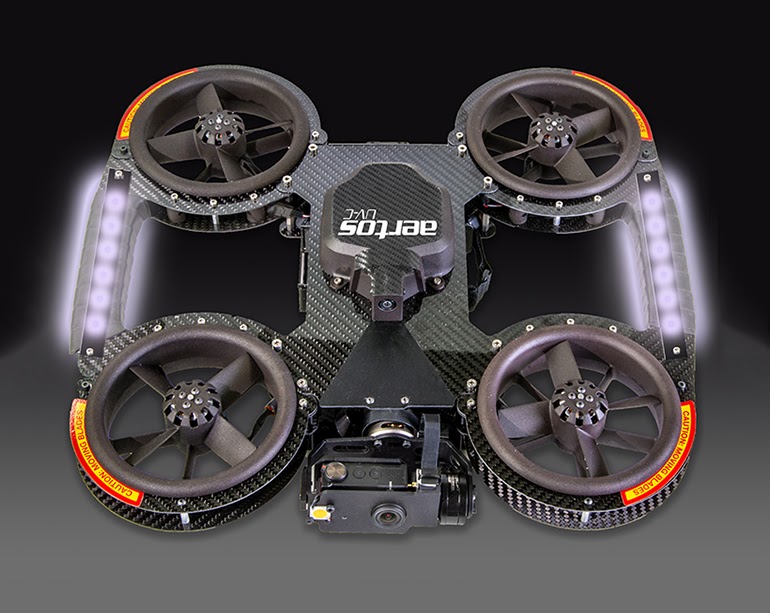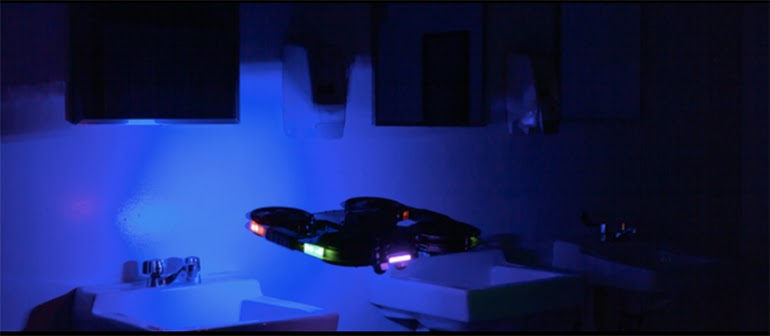 Credit: Medgadget
Antiviral Surface Coating
While many new disinfection technologies have focused on efficiency and thorough cleaning of public spaces, others have started centering their research on longevity rather than automation of disinfection. Research in antiviral surface coatings is emerging all over the world to increase the duration in which new disinfectants can persist on surfaces to continue fighting the virus long after areas have been cleaned. A surprising new alliance—Japan's Nippon Paint and the U.S.'s Corning Inc.—has teamed up and developed an antiviral coating that inactivates 99.9% of viruses on surfaces. The coating combines Corning's Guardiant Antimicrobial Particles with Nippon Paint's Antivirus Kids Paint to prevent viral adherence to surfaces, specifically for hospital frontlines. Another recent advancement emerged from the Hong Kong University of Science and Technology (HKUST) as a heat-sensitive coating that releases disinfect as needed. The Multilevel Antimicrobial Polymer (MAP-1) consists of a polymer that prevents microbes from attaching to its surface and inactivates any that do come into contact with it. This coating can remain effective for up to 90 days and has already been deployed in Hong Kong for use in schools, malls, sports facilities, and other public spaces.
Disinfecting Vans
Flying cars may not be here yet for our use, but one futuristic vehicle that has arrived is Neolix's self-driving disinfecting vans. This Chinese start-up has created a vehicle that can navigate streets on its own while spraying disinfectant to cover larger areas of cities. Not only has it been implemented in cleaning, but it has also been used in China during the Pandemic to deliver medical supplies to hard-hit areas and deliver food to those who have fallen ill.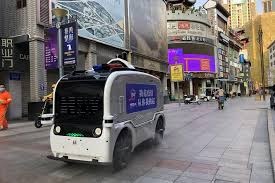 Credit: CNET
Full Body Disinfection
As economies reopen, businesses are looking for ways to ensure that not only are their spaces clean but also that their patrons are virus-free. One solution that has recently been unveiled is the use of full-body disinfection channels. CLean Tech is one candidate that is currently being implemented in the Hong Kong International Airport to provide complete sanitation of users in just 40 seconds. This method is fairly new and has not been implemented much elsewhere, but it is a contender for future solutions to keep public spaces—and the public—clean long after the COVID-19 Pandemic.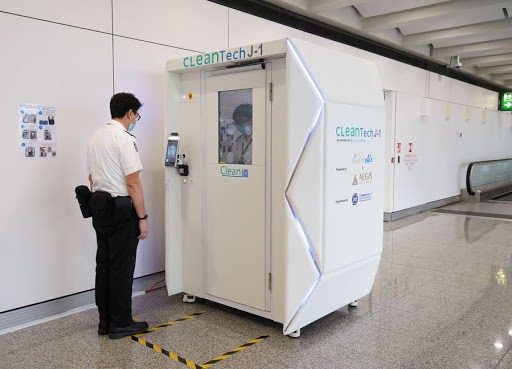 Credit: Xinhuanet
Citations
---