Hygiene Technology Innovation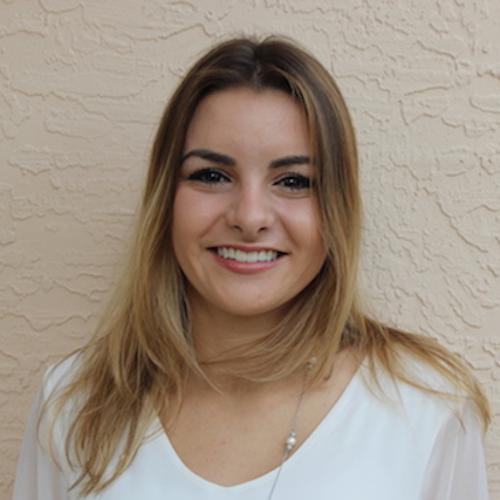 Aleksandra
---
The COVID-19 pandemic has impacted our everyday lives in numerous ways from the way we eat, where we eat, how we interact with others, shop for our groceries, spend time with loved ones, and many more ways. The many negative implications of the Pandemic have spanned from our private lives, to our local businesses, healthcare systems, governments, schools and universities, and many more areas. Nonetheless, one of the hardest hit sectors during this Pandemic has been private businesses. With many economies across the world seeing red at the onset of the Pandemic, it seemed like the future was a bleak one for economies and commerce as there seemed to be no clear end in sight to this Pandemic. However, there is one sector of businesses that has prospered in these times of need: hygiene technology.
Immutouch Vibrating Bracelet
In 2008, a study found that the average person touches their face about 16 times per hour. 7 years later, another study found that medical students were touching their face an average of 23 times per hour. Most of these face touches involved the eyes, mouth, and nose, which are the easiest pathways for viruses and other pathogens to enter your body. Worst of all, most of us are completely unaware that we are doing this so often and might not even realize the risk that we are posing to ourselves. To combat this, Seattle based inventors Joseph and Matthew Toles and Justin Ith have created a new wristband that senses when users are reaching for their eyes, nose, mouth, or any other part of the face. The motion sets off a vibration from the band that alerts you of this unconscious act to reduce risk of COVID exposure through some of the most vulnerable gateway points to the body.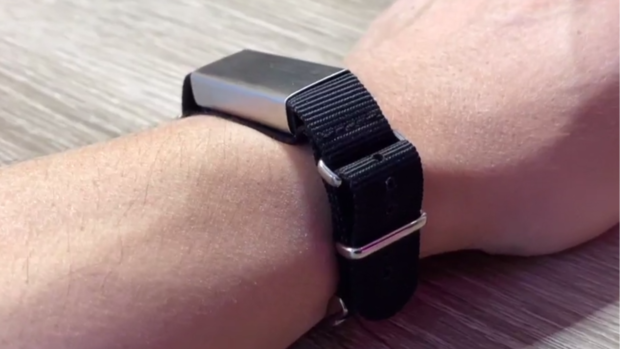 Handle on Hygiene
In these times, it seems as if those quick, grab-and-go experiences at grocery and convenience stores are a thing of the past. We have all adapted our shopping routines now to be filled with our own tailored sanitation and hygiene routines that follow. Did I bring my mask with me? Do I have my hand sanitizer with me? Wipes? Gloves? Hazmat suit? Whatever your forté may be in these times. Our once safe grocery stores now feel like one of the most vulnerable places we can be in. Everyone has to eat, so everyone must grocery shop. It's simply unavoidable. In spite of this, The company Geometry has come up with a unique, world-first innovation that reimagines one of the most vulnerable areas of commerce in the era of COVID-19.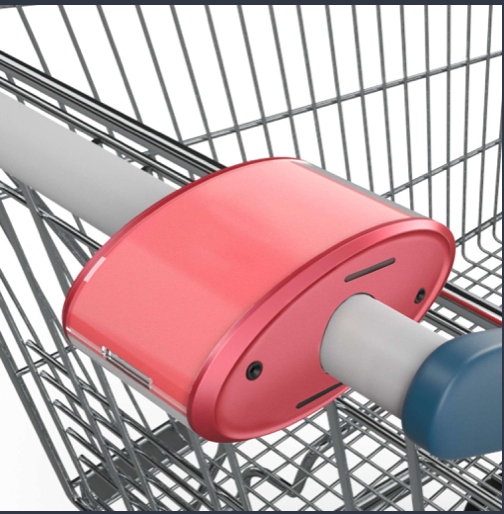 Their "Handle on Hygiene" can snap onto shopping cart handles, airport luggage bag cart handles, public transportation railings, and other frequently touched surfaces. This device instantly applies a thin layer of hand sanitizer that kills 99.9% of germs with one simple swipe. This allows the customer to shop safely and apply the solution as many times as they need. Likewise, this device can easily be mobilized for many uses and has flexibility in terms of its handle size and circumference. It can be snapped onto a variety of different shopping carts or fit for hand railings. It has a maximum liquid capacity that allows up to 500 swipes before refilling is needed. It also reduces the stress and workload of supermarket workers who need to frequently disinfect these surfaces by hand after every customer.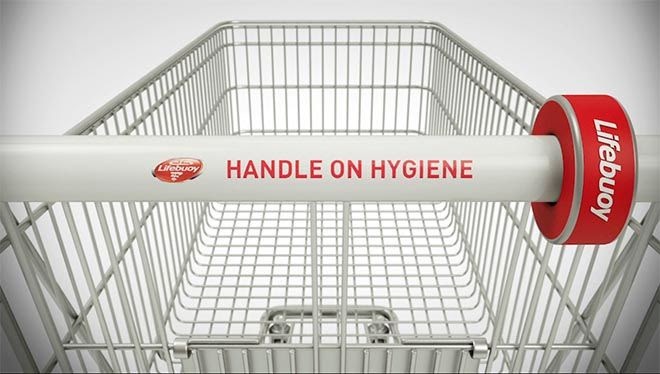 Tracking Hygiene Compliance
While many new innovations in hygiene seem great in theory, ideas and reality are two distinct things. For instance, you could have a bottle of hand sanitizer sitting next to you at all times, but that doesn't necessarily mean you must always be using it. In order to combat these inefficacies, Visionstate Corp. has collaborated with Bunzl Canada to enhance its WandaNEXT product line by launching the WANDAmobile and WandaQUICKTOUCH. The company expanded its products in order to meet growing demands by companies for detailed analytics and reporting functionality to track cleaning and hygiene compliance. "WANDA is a powerful compliance management tool that will help raise the standard of cleaning and hygiene in public spaces" says CEO John Putters. WANDAmobile allows cleaning teams to document cleaning activities via mobile device and provides facility managers with data analytics to confirm activity types/frequencies, analyze consumable usage and optimize resource deployment. WandaQUICKTOUCH is an Internet of Things (IoT) alert button enabling quick, easy, and affordable tracking for service alerts and response times in any type of facility. This new technology will increase the efficiency of disinfection of facilities and can be expanded to any facility type for broader use.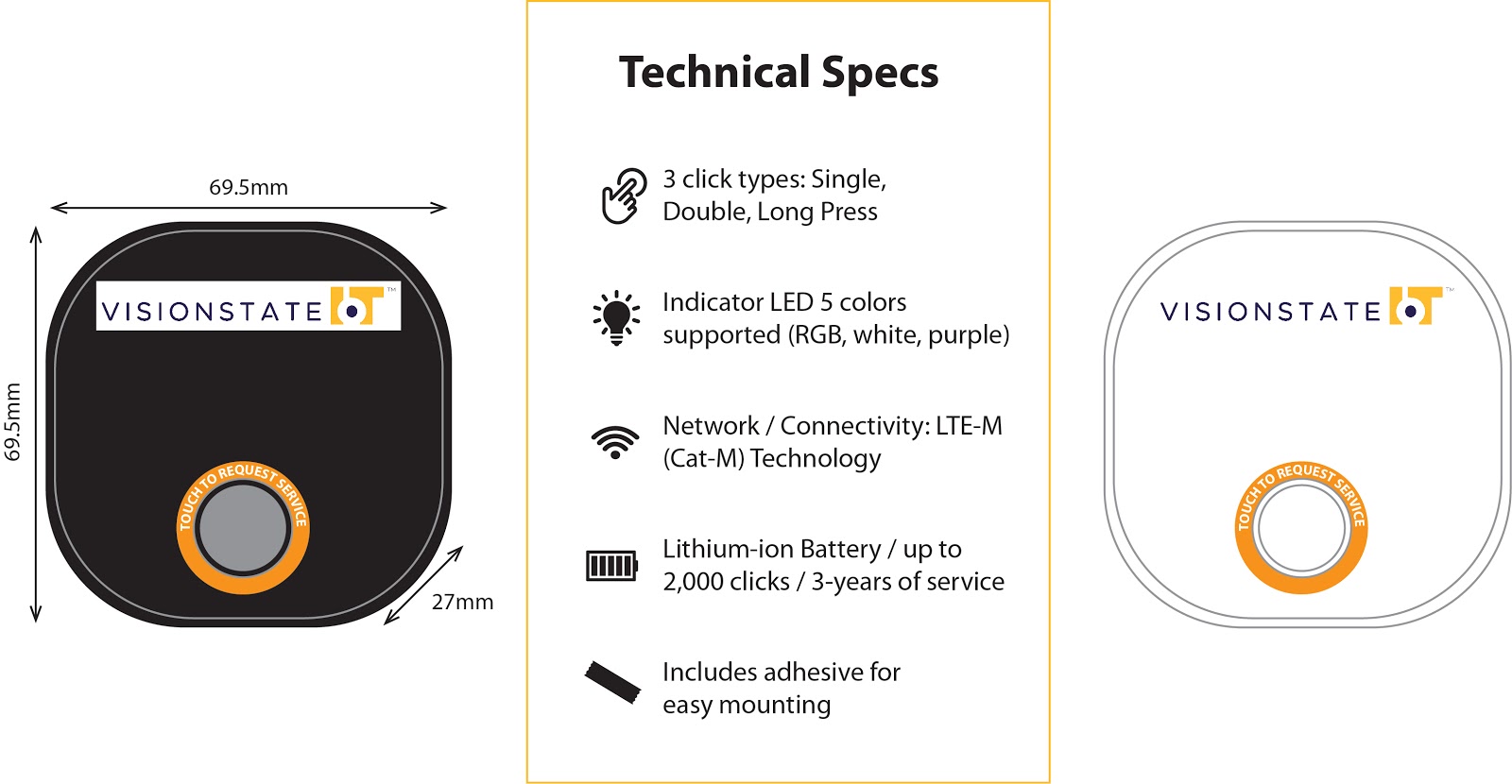 CleanTech Automated Hand Washing Systems
As people have begun wearily returning to some semblance of normalcy in the midst of this pandemic by returning to restaurants, universities, coffee shops and other frequently visited places, businesses have worked tirelessly to ensure their customers' protection and to create a feeling of security around their hygienic practices. Many restaurants have begun posting detailed descriptions of their cleaning practices online as well as any compliances being met. Likewise, many businesses have posted signs outside their establishments ensuring frequent disinfection in compliance with guidelines. To ensure that these practices are truly being met by employees and customers, some companies have turned to CleanTech's fully automated hand washing systems. These stations are clinically proven to remove more than 99.9% of harmful pathogens in just 12 seconds using 75% less water. They increase handwashing compliance by employees, exceed regulatory food safety and sanitation requirements, and make hygiene compliance, monitoring, and documentation effortless.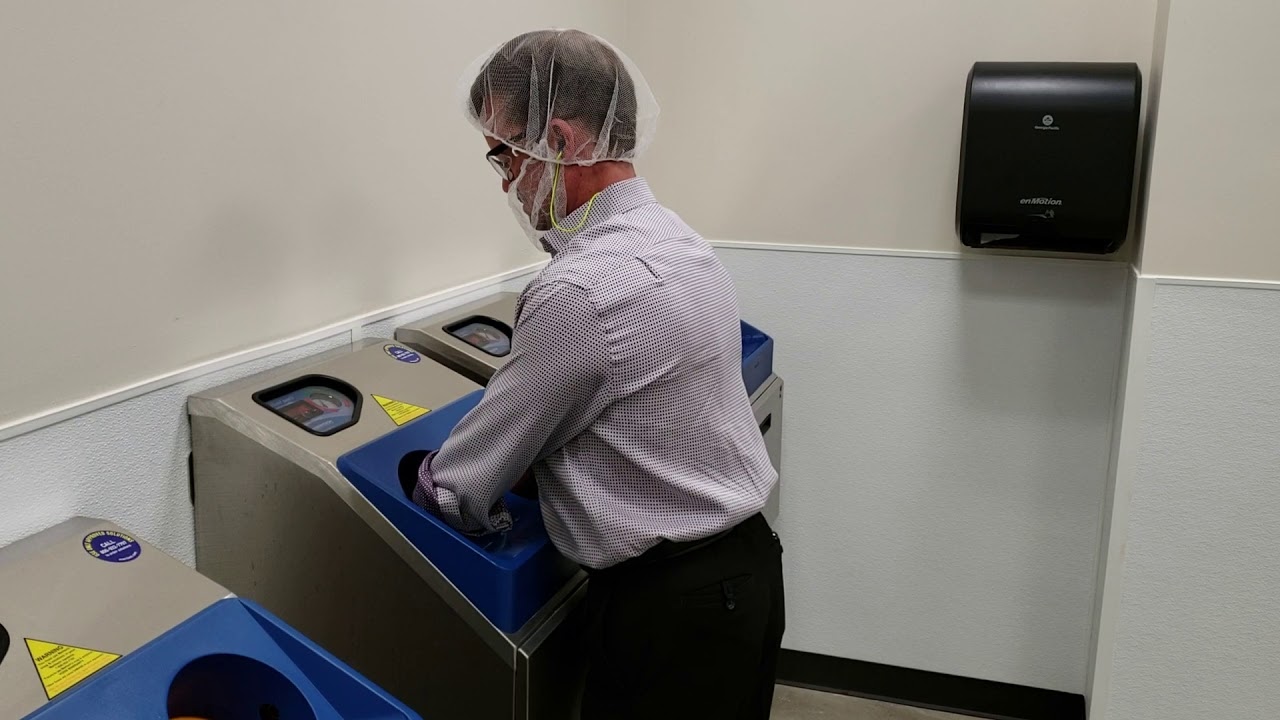 UV cases
As mentioned, UV disinfection technologies have been at the forefront of hygiene technology for disinfecting vast public spaces and healthcare institutions; however, now, this technology is rising in the sphere of personal hygiene as well. Several household products, such as the Godrej UV Case, are now available for the general public to simplify personal safety by employing chemical-free sanitisation of all their belongings. "Shaped like a microwave and even easier to use, the CSIO-CSIR certified product can be used to sanitise groceries, PPE kits, masks and even mobile phones as they have encased batteries. The device is safe to use even with kids around, if someone does open the door while it's sanitising products, it will shut off. So, usability-wise there are no challenges".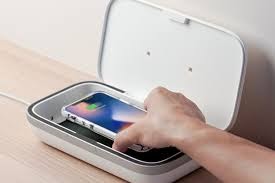 Hand Hygiene Tracker
Taking our previous discussion of hygiene compliance a bit further, Sani Nudge has engineered an innovative software and sensor system that monitors and improves compliance to personal hand hygiene in organisations, especially hospitals. It is the only patient-centered monitoring solution on the market. This system empowers facilities to create lasting behavior change with actionable insights. This solution will increase compliance as well as the ability to track it to ensure the stop of spread of disease to patients.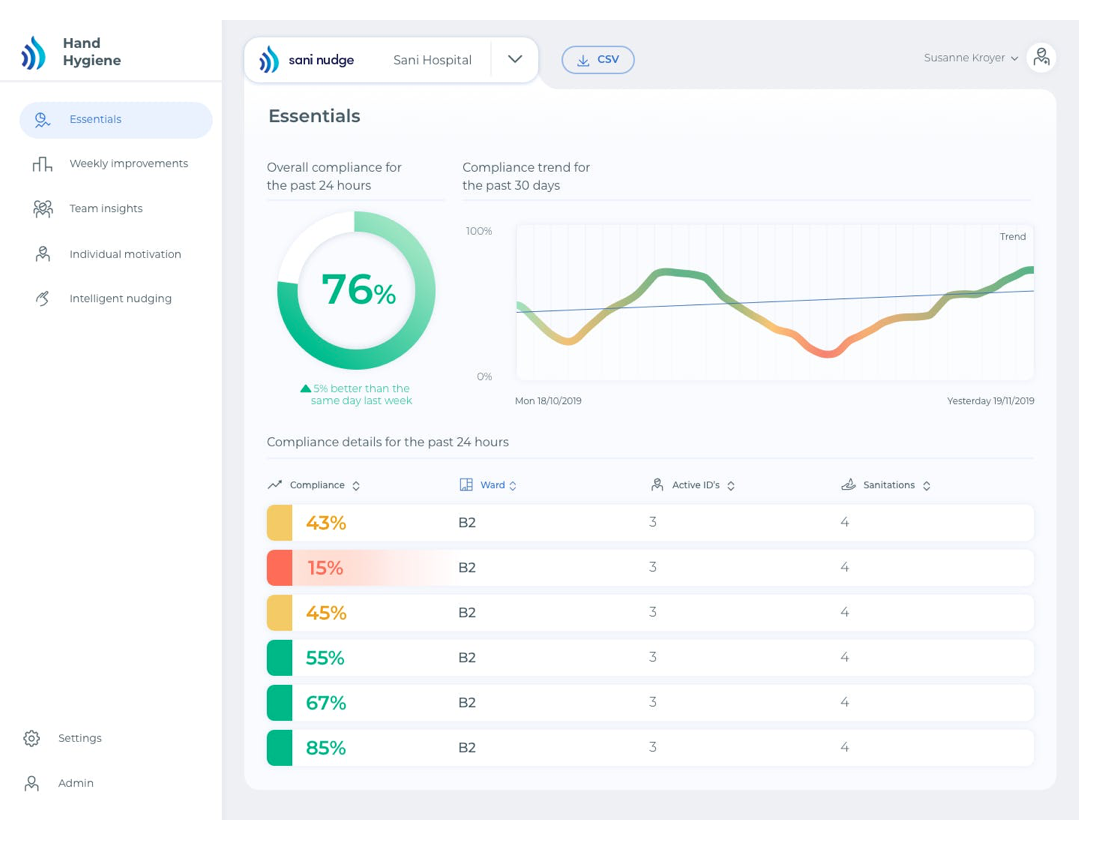 Hygiene Training Tools
We've discussed the importance of hygiene compliance in ensuring customer safety to businesses and hospitals, but in order to enact long-lasting change and to truly ensure safety, employees need to be properly trained in the correct methods of handwashing and hygiene.

To tackle this teaching, Danish company Naturlig Desinfektion has created tools to ensure proper hygiene and disinfection techniques are taught to employees. UVA lamps are used to demonstrate surface particles when lit up and to find deficiencies in cleaning routines. Their Hand-in-Scan is used to test trainee's hands after washing to detect any leftover particles to convey the importance of thorough washing.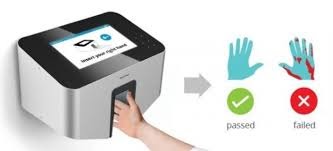 Hand Dispensing Innovation
The UK's Lifestyle Packaging has created a new one-hand dispensing innovation for alcohol-based sanitizer called Snappd. It has taken its single-use designs for other products such as personal care and food products and transformed it to meet the growing demands of hand sanitizers around the world. Snappd is a single-use solution designed to minimize the contact of normal liquid dispensers such as multi-use hand sanitizer bottles that may be touched by multiple individuals. It is safe, easy to use, easy to transport with one anywhere, and most importantly, effective.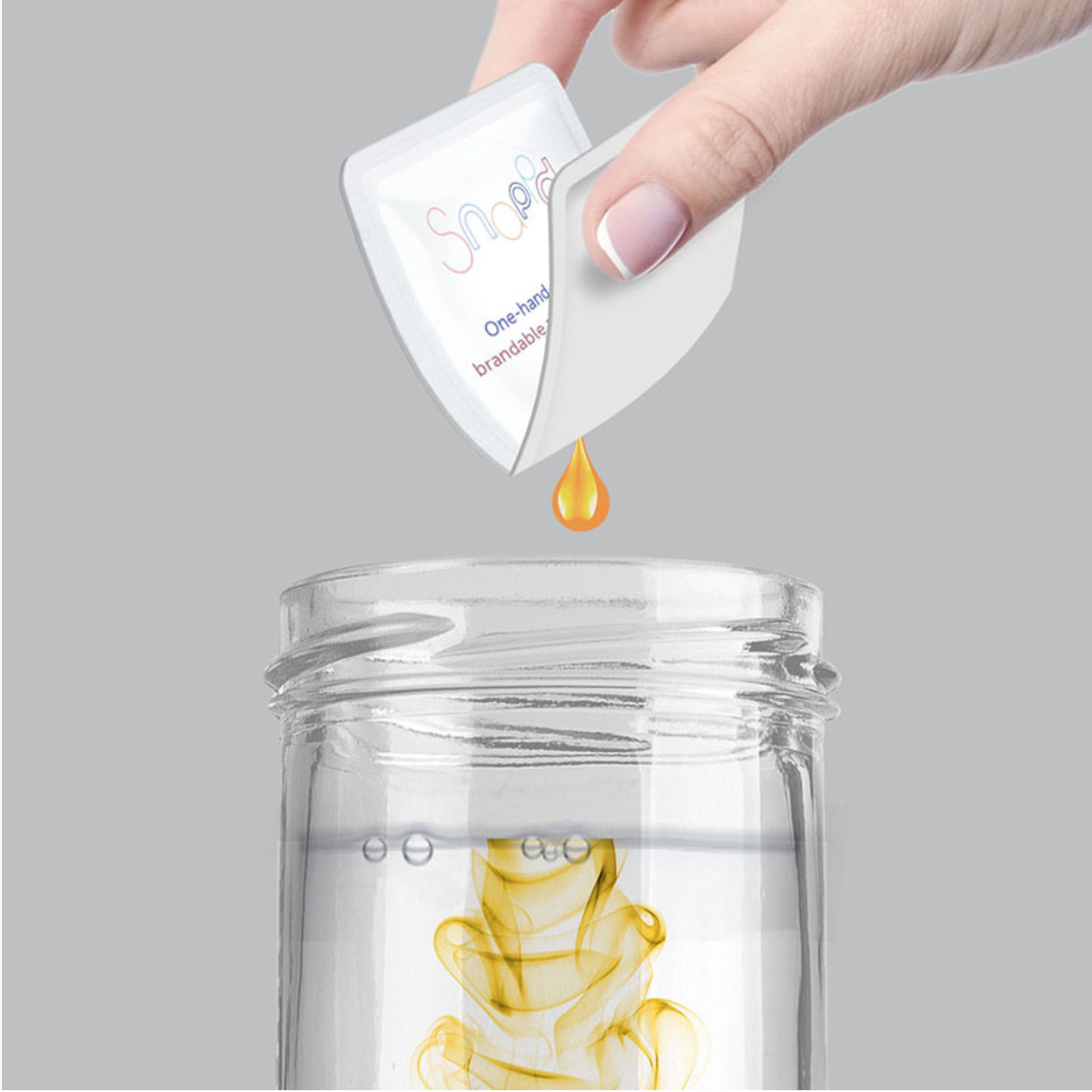 Hygienic Keychains
Yeah, you read that correctly. There are keychains that can keep you safe from germs and other pathogens. No, they don't self-sanitize or spray-disinfectant. Instead, they aid in minimizing contact between you and potentially infected surfaces. For instance, the Hygiene Hook, created by UK-based designer Steve Brooks, is one option on the market that is "small enough to fit in a pocket and made from easy-to-clean non-porous material." Another is the HygieneHand, which was designed to be made of brass, an inherently antimicrobial material. The tip even functions as a stylus to use your iPhone and other digital devices. It can be used at Supermarket self-checkouts, to press elevator buttons, and it even has a hook to open doors with.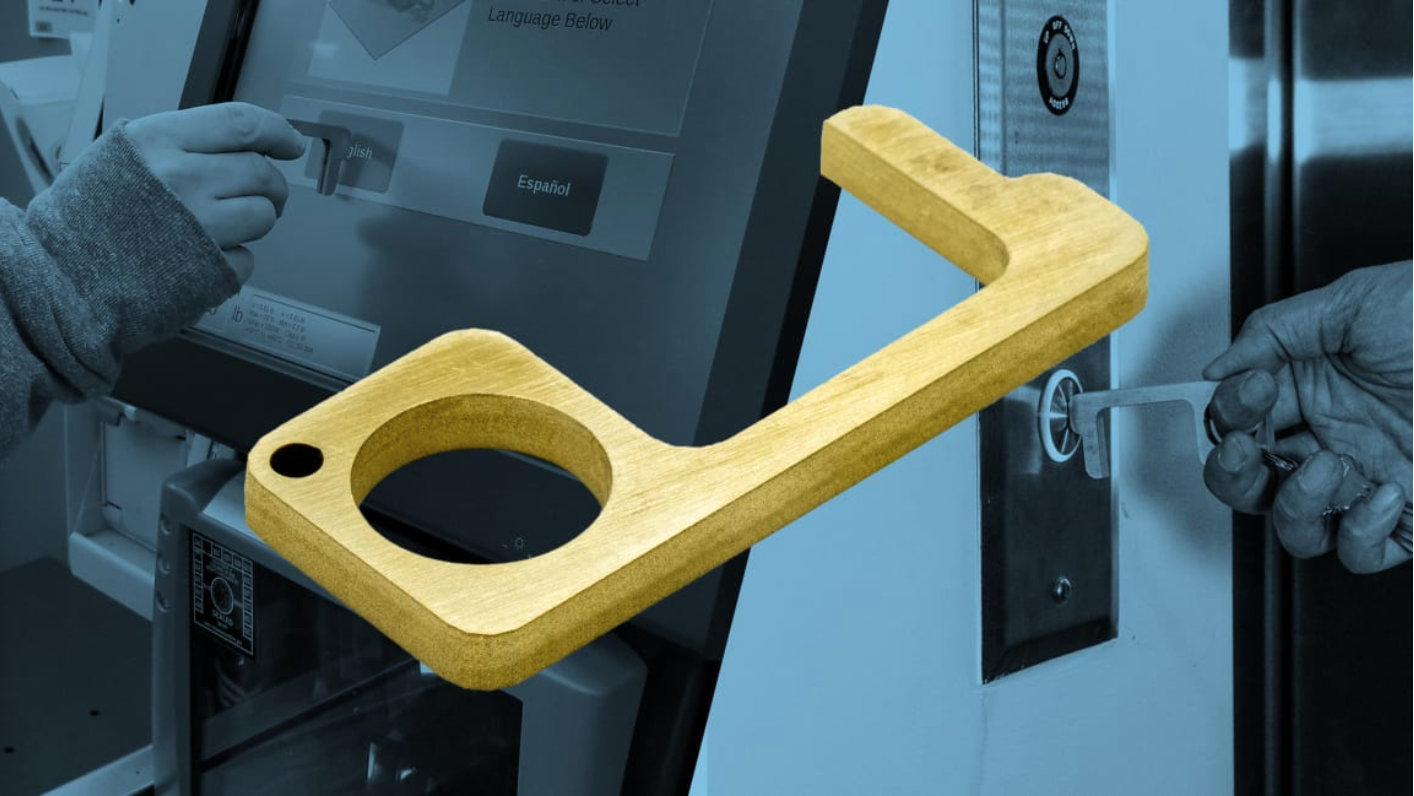 Smart Mirrors
We've mentioned that hand hygiene is an absolute must in the time of COVID, but do we all really know the proper way to wash our hands? That's where the Miaza mirror comes in. Developed by social innovation engineer Kanav Kahol, it was originally designed in 2018 to be a smart mirror, along the lines of smart phones and speakers. When COVID-19 emerged, Kahol saw an opportunity, "correct handwashing protocol isn't desirable anymore, it's a requirement". This motivated him to further develop his mirror into something that could revolutionize personal hygiene in the midst of the pandemic. Now, the mirror can "detect the presence of a person as soon as they wave at it, and then it walks them through the multi-step hand-washing process recommended by the WHO." This means that users unfamiliar with this routine are introduced to it in an easy-to-follow and convenient manner. While those who know the routine, are reminded of its numerous steps. While it's not ensured that every person who encounters the mirror will follow its guidance, its constant reminders may affect the way we think about hygiene and make one more cognisant of his or her own daily practices.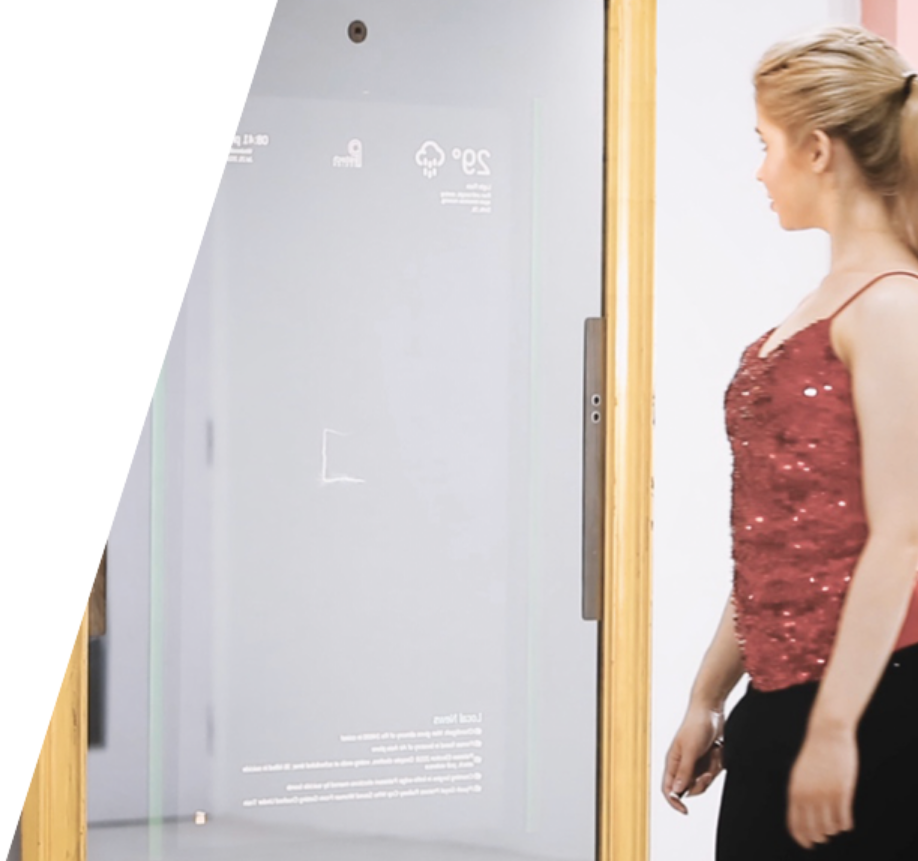 Sources
---