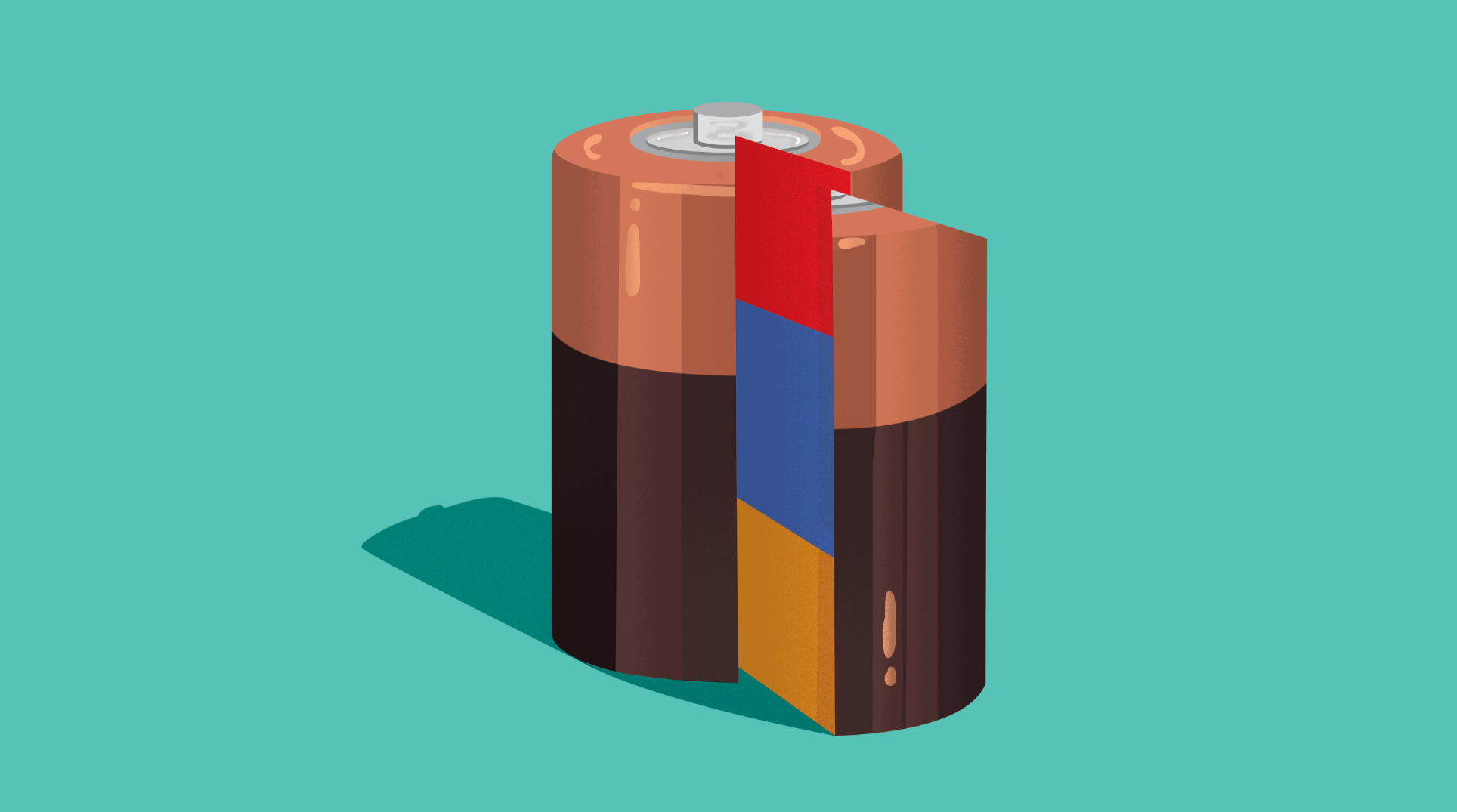 Quest hub:
A battery with solid electrodes and electrolytes to improve safety, cycle life, and charging times.
Help us keep the hub updated and correct: CLICK HERE
Think tank for brainstorming, sharing, and vetting ideas and solutions: CLICK HERE
Definition: Solid state batteries rely on a solid electrolyte membrane with solid positive and negative electrode materials. During charge or discharge, ions travel through an ion-conductive solid matrix (instead of moving through an ionic salt dissolved in a solvent) to allow the charge or discharge reactions to occur.
Usage: Although the use of rechargeable solid-state batteries in electric vehicles has drawn the most attention, it is in consumer electronics that this new technology could make its impact felt first. Many kinds of next-generation batteries are under development, but solid-states are the furthest along and may soon find practical applications.
Safety: Because most liquid electrolytes are considered to be flammable, solid-state batteries are believed to be safer. As fewer safety systems are needed, a more compact battery is possible, improving energy and power densities.
Advantages: Solid-state batteries promise a few distinct advantages over their liquid-filled cousins: better battery life, faster charging times, and a safer experience. Solid-state batteries compress the anode, cathode, and electrolyte into three flat layers instead of suspending the electrodes in a liquid electrolyte. That means they can be smaller—or at least, flatter—while holding as much energy as a larger liquid-based battery. So, if the the lithium-ion or lithium-polymer battery is replaced in the phone or laptop with a solid-state battery the same size, it would get a much longer charge. Solid-state batteries are also safer, since there's no toxic, flammable liquid to spill, and they don't output as much heat as conventional rechargeable batteries. When applied to batteries that power current electronics or even electric cars, they might recharge much faster, too—ions could move much more quickly from the cathode to the anode. According to the latest research, a solid-state battery could outperform conventional rechargeable batteries by 500% or more in terms of capacity, and charge up in a tenth of the time.
Disadvantages: Because solid-state batteries are an emerging technology, they're incredibly expensive to manufacture. So expensive, in fact, that they aren't installed in any major consumer-grade electronics. Part of this is because the economies of scale aren't in place—hundreds of millions of rechargeable batteries are made each year right now, so the manufacturing cost of the materials and equipment are spread out across huge supply lines. There are only a few companies and universities researching solid-state batteries, so the cost to produce each one is astronomical.Another issue is the materials. While the properties of various metals, alloys, and metallic salts used for conventional rechargeable batteries is well-known, we don't currently know the best chemical and atomic composition for a solid electrolyte between metallic anodes and cathodes. Current research is narrowing this down, but we need to gather more reliable data before we can gather or synthesize the materials and invest in manufacturing processes.
Key websites for an overview: